Jennifer E. Morris Illustration
The Ice Cream Shop: A Steve and Wessley Reader
Steve really wants ice cream but the ice cream shop door won't open. Could knowing how to read be the solution to all his problems?
Buy This Book
What People Are Saying...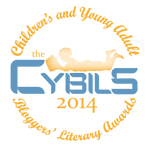 A CYBILS Award Finalist!
This colorfully illustrated, dialogue-heavy easy reader will make beginning readers laugh while also highlighting the importance of knowing how to read and giving them an opportunity to practice their developing literacy skills. - Katie Fitzgerald, Story Time Secrets
Children's Literature - Susan R. Shaffner
The text is short and simple and composed of mostly sight words, but Morris's illustrations are giant comics that provide beginning readers with funny signs and speech balloons that make rereading for fluency development a pleasure.